[if lt IE 9]> [endif] [if lte IE 8]> [endif]
CLIFF JONES
Cliff became interested in Astronomy at age 8 when visiting Buhl Planetarium in Pittsburg, PA. He joined the Mahoning Valley Astronomical Society at age 12 and at 14 built his first Newtonian telescope, grinding its 6 inch primary mirror and built its equatorial mount and housing from spare parts. Cliff now uses the scope's optical components to demonstrate how a telescope works in his Telescope & Binocular program at Vollbrecht Planetarium.
While on a working holiday in Sydney Australia, Cliff took a course in Classical Astronomy through the University of New South Wales, Sydney. As an active member of the Warren Astronomical Society, Cliff was publisher of the WASP, Warren Astronomical Society Paper, for a number of years. He is also a member of GLPA, Great Lakes Planetarium Association, the International Dark Sky Association and the Planetary Society. Cliff has an Associates Degree in Telecommunications Technology and recently retired from AT&T. Mike Best (See Mike's Biography above.) introduced Cliff to the art of presenting astronomy topics in a planetarium.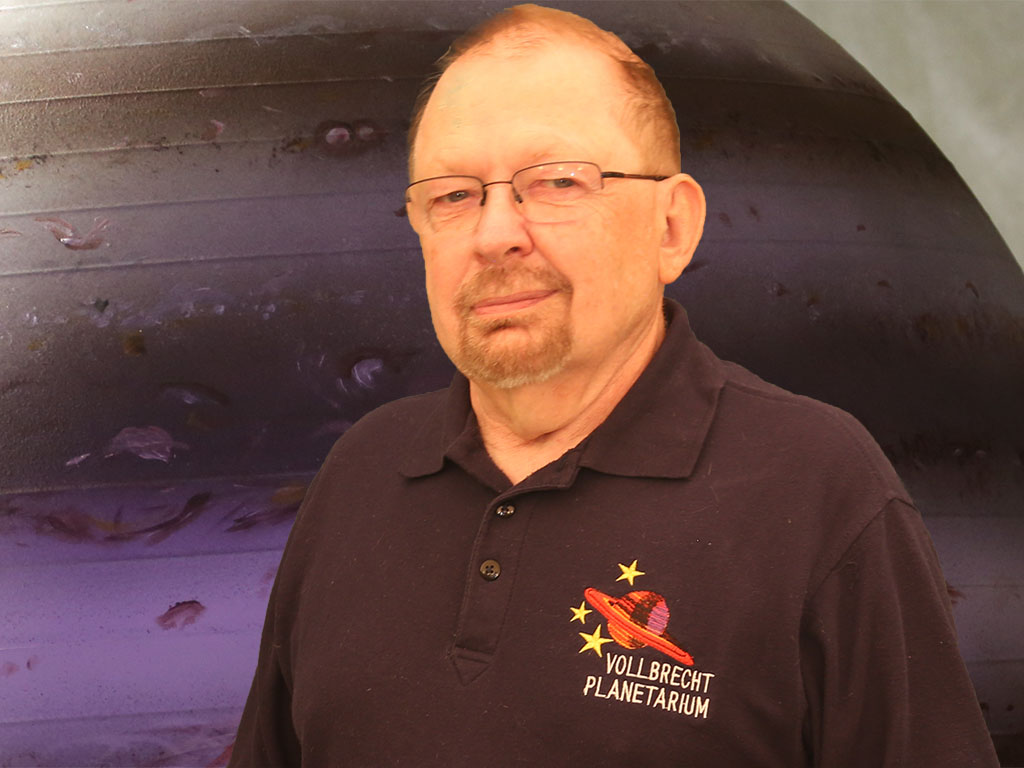 JOHN TREMONTI
For the past ten years John has volunteered time and energy to the Vollbrecht planetarium; assisting in equipment maintenance and as a presenter. His deep interest in astronomy came while camping in the high deserts of southern California. A fellow camper had brought his Newtonian telescope and fixed its sights upon M31, the Andromeda galaxy. Seeing that swirling mass of billions of stars, not unlike our sun, John became instantly hooked and has delighted in sharing his understanding of the cosmos ever since.
A Detroit native with an electrical engineering degree from Michigan State, John Tremonti worked for a defense contractor for several years and earned a Masters degree in radar analysis and communication theory from California State University Fullerton. After achieving a Senior Engineer status at General Dynamics, he joined the faculty staff at Georgia Tech Research Institute in Atlanta and continued study and research in the field of radar analysis. An opportunity to start his own business brought him back to the Motor City, where he now lives and works as a small business owner in Southfield.